ਬਾਬਾ ਬੁੱਢਾ ਕਾਲਜ About Baba Budha College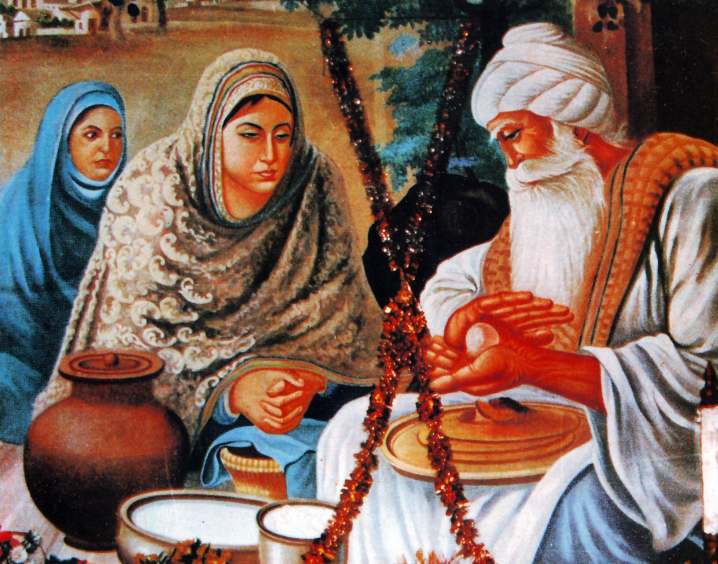 ਬਾਬਾ ਬੁੱਢਾ ਕਾਲਜ , ਬੀਰ ਸਾਹਿਬ ਜੀ ਨੂੰ ਇਲਾਕੇ ਦੀ ਵਿਦਿਅਕ ਸੇਵਾ ਕਰਦਿਆਂ ਅੱਜ ਦੇ ਸਮੇ ਤਕ ਤਕਰੀਬਨ ਅੱਧੀ ਸਦੀ ਦਾ ਸਮਾਂ ਬੀਤ ਗਿਆ ਹੈ। ਇਸ ਕਾਲਜ ਨੂੰ ਇਸ ਗੱਲ ਦਾ ਵੀ ਮਾਣ ਹੈ ਕਿ ਇਸ ਕਾਲਜ ਵਿੱਚੋ ਜਿਥੇ ਵਿਦਿਆਰਥੀਆਂ ਨੇ ਵਿਦਿਆ ਪ੍ਰਾਪਤ ਕਰਕੇ ਵਿਦਿਆ ਦੇ ਖੇਤਰ ਵਿਚ, ਡਾਕਟਰੀ ਦੇ ਖੇਤਰ ਵਿਚ, ਰਾਜਨੀਤੀ ਦੇ ਖੇਤਰ ਵਿਚ ਅਤੇ ਦੇਸ਼ ਦੀ ਫੌਜ ਵਿਚ ਸੇਵਾ ਕਰਕੇ ਨਾਮਣਾ ਖੱਟਿਆ ਹੈ, ਉਥੇ ਇਲਾਕੇ ਦੇ ਲੋਕਾਂ ,ਸਮਾਜ ਅਤੇ ਸਭਿਆਚਾਰ ਵਿਚ ਲੋਕ ਭਲਾਈ ਕਰਕੇ ਵੀ ਆਪਣਾ ਹਿੱਸਾ ਪਾਇਆ ਹੈ। ਇਸ ਕਾਲਜ ਦੀ ਉਸਾਰੀ ਸੰਤ ਬਾਬਾ ਖੜਕ ਸਿੰਘ ਜੀ ਹੋਰਾਂ ਨੇ ਬਾਬਾ ਦਰਸ਼ਨ ਸਿੰਘ ਹੋਰਾਂ ਦੇ ਸਹਿਯੋਗ ਨਾਲ ਅਤੇ ਇਲਾਕੇ ਦੀਆ ਸਮੂਹ ਸੰਗਤਾਂ ਦੇ ਸਹਿਯੋਗ ਨਾਲ ਕਰਵਾਈ ਸੀ। ਇਸ ਕਾਲਜ ਨੂੰ ਇਸ ਗੱਲ ਦਾ ਵੀ ਬੜਾ ਮਾਨ ਹੈ ਕਿ ਇਲਾਕੇ ਦੀਆ ਸਮੂਹ ਸੰਗਤਾਂ ਨੇ ਜਿਥੇ ਕਾਲਜ ਦੇ ਹਰ ਖੇਤਰ ਵਿਚ ਸਹਿਯੋਗ ਦਿੱਤਾ ਉਥੇ ਹਰ ਸਮੇ ਹਰ ਪ੍ਰਕਾਰ ਦੀ ਸੇਵਾ ਸਹਾਇਤਾ ਵੀ ਦਿੱਤੀ।
ਬਾਬਾ ਬੁੱਢਾ ਕਾਲਜ ਦਾ ਨਾਮ ਇਸ ਕਾਲਜ ਦੇ ਨਾਲ ਸ਼ੁਸ਼ੋਬਿਤ ਇਤਿਹਾਸਿਕ ਗੁਰੂਦਵਾਰਾ ਬਾਬਾ ਬੁੱਢਾ ਸਾਹਿਬ ਤੋਂ ਲਿਆ ਗਿਆ ਹੈ। ਜੋ ਕਿ ਪਰਮ ਸਤਿਕਾਰਯੋਗ ਬਾਬਾ ਬੁੱਢਾ ਜੀ ਦੇ ਨਾਲ ਸੰਬੰਧਿਤ ਹੈ। ਬਾਬਾ ਬੁੱਢਾ ਜੀ ਸ਼੍ਰੀ ਹਰਿਮੰਦਰ ਸਾਹਿਬ ਦੇ ਪਹਿਲੇ ਮੁੱਖ ਗ੍ਰੰਥੀ ਹੋਏ ਸਨ।
ਬਾਬਾ ਬੁੱਢਾ ਜੀ ਦੇ ਇਤਿਹਾਸ ਬਾਰੇ ਵਧੇਰੇ ਜਾਣਕਾਰੀ ਹੇਠਾਂ ਦਿੱਤੇ ਲਿੰਕ ਤੋਂ ਪ੍ਰਾਪਤ ਕੀਤੀ ਜਾ ਸਕਦੀ ਹੈ।
Mission Fateh – Fighting Against COVID-19
Mission Fateh symbolises the resolve of the people of Punjab to halt the spread of the Novel Coronavirus through discipline, cooperation and compassion. Discipline in observing all precautions, cooperation with the state government by faithfully abiding by the lockdown restrictions and compassion towards the poor by helping them and giving them aid. It is the true reflection of the Punjabi spirit that can overcome all odds to emerge victorious. Threat of the virus has not diminished yet, rather it has become even more menacing therefore we must take the following preventive measures:
read more

Wear mask.
Wash your hands regularly.
Maintain social distancing.
Take care of the elderly.
Stay home when you are sick.
Remain vigilant about entry of outsiders in the locality.
Use COVA App to track patients of the virus and maintain a safe distance from them.
Practice good hygiene.
Avoid touching your eyes, nose, and mouth with unwashed hands.
Clean and disinfect frequently touched objects and surfaces.
Online Registration is open. Please click on the following link and fill the short form. After successful registration we'll reach out as soon as possible for further assistance. 
Baba Budha College provides scholarship options to students with the calibre & passion to excel but with limited resources. We believe in boosting students with real talent and eagerness to learn. The financial assistance shall be provided to deserving and eligible students as per College/University/Government rules. The list of government scholarships available is as follows:
Post matric scholarship for students belonging to the minority communities.

Merit-cum-means scholarship for students belonging to the minority communities.

Low Income Scholarship.

Govt. of India /State Govt. merit scholarship.

Ex-servicemen ward scholarship.

Any other financial scheme announced by the Govt. will be applicable for college students.